The Milagro Foundation - Making a difference in the lives of children
About the Milagro Foundation
The Milagro Foundation's diverse Board members bring a variety of expertise and insights to the Foundation. What we all have in common is a passionate belief that children everywhere deserve to live a life with full access to proper healthcare and education as well as opportunities to develop into creative human beings.
---
Our Board Members and Staff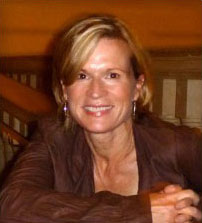 Kim Baltzell
Kim is an assistant professor and research scientist at University of California, San Francisco. with a PhD and working primarily in breast cancer studies and most recently, malaria prevention. Three years ago, Kim founded a non-profit — NetGain Malawi — to address the issue of Malaria prevention in East Africa. In addition to her PhD, Kim has an MS in global health. Her work includes research in cancer & infectious diseases in the developing world. Kim has been a Milagro Foundation Board member since 2009.
---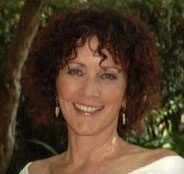 Shelley Brown
Shelley Brown is the Executive Director of The Milagro Foundation. As a founding Board member in 1998, Shelley has served as the Executive Director since April 2000. In this capacity, Shelley has been at the helm of Milagro and guided the foundation in giving over $5,000,000.00 to agencies serving children in 35 countries from the Bay Area to as far away as Africa and India. Shelley's background is as an educator, with twenty-five years of experience as a principal and teacher in school districts in Marin County and San Francisco. She is an experienced board member with a wealth of knowledge in community educational programs and resources in the Bay Area. Her life's work has been dedicated to supporting underserved youth.
---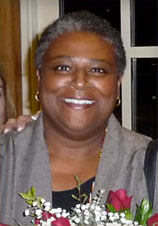 Marsha Bonner
With a 20 year career in foundation work, the most recent has been as Vice President for Programs at the Marin Community Foundation in Northern California. In addition to her volunteer work for the Milagro Foundation, Marsha is also the Chair of the Board at the Edward W. Hazen Foundation — a New York based foundation that supports education and youth. Marsha has been a Milagro Foundation Board member since 2001.
---

Gabriel Buigas
Gabriel currently serves as SVP and Deputy General Counsel for Hewlett-Packard Company (17 years with HP). Born in Cuba, Gabriel grew up in Miami as one of nine children. Gabriel has a BBA from University of Miami (1987) and a J.D. from Harvard (1990). Gabriel has been a Milagro Foundation Board member since 2009.
---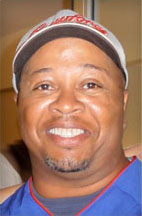 Stevie Lee
A Milagro Foundation Board member since 2001, Stevie Lee has his roots in Marin City, California where he has been involved in mentoring and sports programs for children. A Marin Horizon School elementary teacher for many years, Stevie is currently the Director of Diversity and Inclusion. Stevie has spent his entire career working with children.
---

Ruthie Moutafian
Ruthie Moutafian is a Program Associate for the Milagro Foundation. She has enjoyed working for Milagro since 2005. Ruthie taught elementary school for 9 years in Brooklyn, New York, Hayward, California and Tiburon, California. She is a lover of humanity, nature, the environment, and a believer in positive change.
---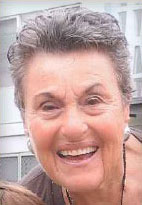 Ethel Seiderman
Ethel has worked with poor children and their families for 58 years serving all ethnic groups. She has worked in New York City, San Francisco, Florida, Mississippi, Georgia, Delaware, Louisiana and New Jersey, promoting families so children will thrive and soar socially and academically. Ethel has been a Milagro Foundation Board member since 2008.
---

Maria Vrionis
Her first opportunity to participate in a charitable organization, Maria became a Board member of the Milagro Foundation in 2009. As Carlos Santana's sister, Maria feels that the mission of the Milagro Foundation is consistent with her beliefs and the opportunity to serve is extremely rewarding. Maria and her husband took over the operations of Santana management in 2007.
---